Top 10 London Sights – Part 2
Aug 17
Top 10 London sights – Part 2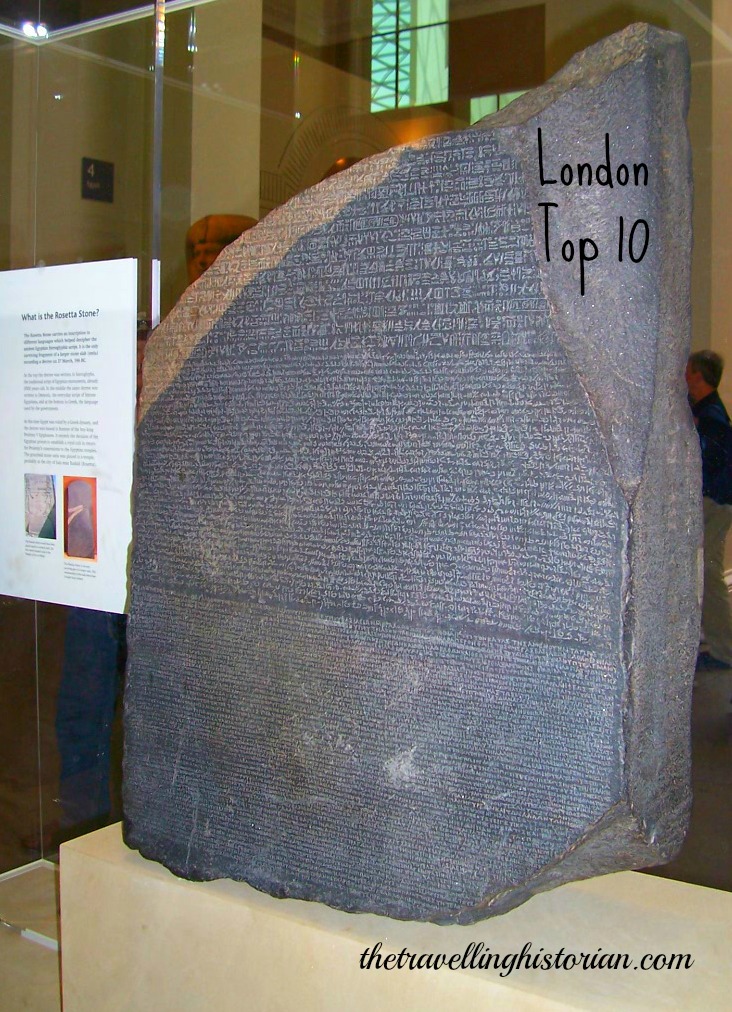 British Museum is another fantastic sight in London to visit.  You will need a good three to four hours to make your way around this large museum and see just a fraction of the 8 million works.
Do not miss  the Rosetta Stone (196 BC). Its discovery allowed the decipher of hieroglyphics! The three scripts on the stone are Ancient Egyptian hieroglyphs, used for priestly degree, Demotic script used for daily purposes and Ancient Greek, language of the administration.
In addition, the Egyptian antiquities number 100,000 pieces and from the bust of Ramesses II to the statues of Amenhotep III, this is truly a brilliant collection.
Other items include the Discus-thrower, a Roman copy of the bronze original of the 5th century BC from Hadrian's Villa in Italy; Lindow Man; Standard of Ur; and the Lewis Chessman of Scandinavia.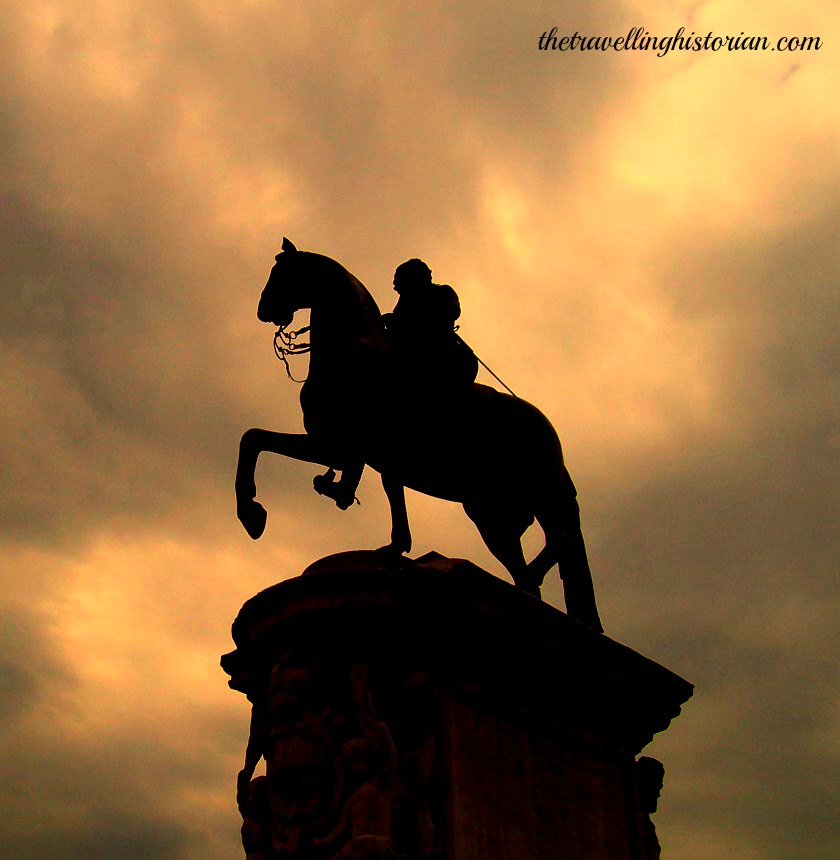 Trafalgar Square is a great space in central London. It named after the Battle of Trafalgar during the Napoleonic Wars in the early 19th century.  Nelson's Column (see above) is dedicated to Admiral Horatio Nelson who died at the Battle of Trafalgar in 1805.
From the beautiful fountains and lion statues, this is a great place to have a picnic or just stop to rest between museums.
The National Gallery, St. Martin in the Fields Church and Canada House surround Trafalgar Square and are all fantastic to pop in and visit. I particularly recommend the National Gallery, an art gallery with over 2300 paintings of Rubens, Rembrandt, van Gogh, Leonardo, Monet, Vermeer, and many others.
If you are Canadian, you can pop into Canada House (High Commission of Canada) for information, computer access, reference library and temporary exhibitions on art and artifacts.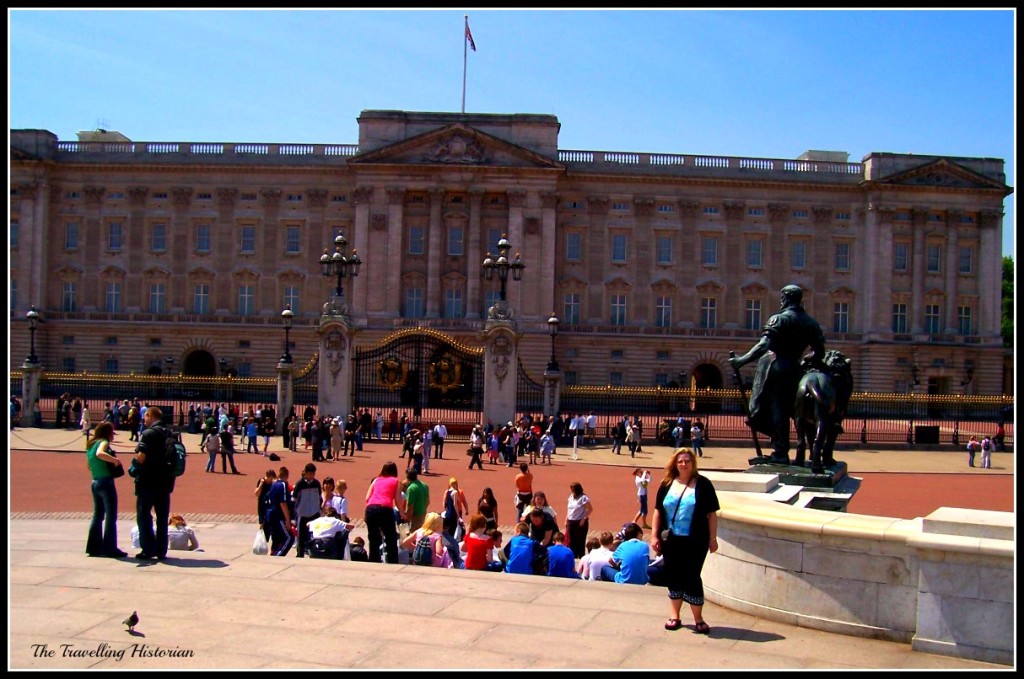 You cannot miss the famous Buckingham Palace.  I recommend – tea time with the Queen. If you visit during August or September, the state rooms are open to the public and are a must-see. It is best to go first thing in the morning to avoid crowds during the very busy summer months.
If you do not wish to tour the Palace or are not visiting London during August-September, it is still a spectacular sight to visit. From statues of Queen Victoria to the Gardens to the Mall, the ceremonial route to the palace, this is a great spot.  It is another excellent spot to have a picnic or rest up before hitting the pubs later that night. I may have done that! 🙂
If you can get a hotel in this area, do it. Centrally located, near the Palace and the main train/tube station.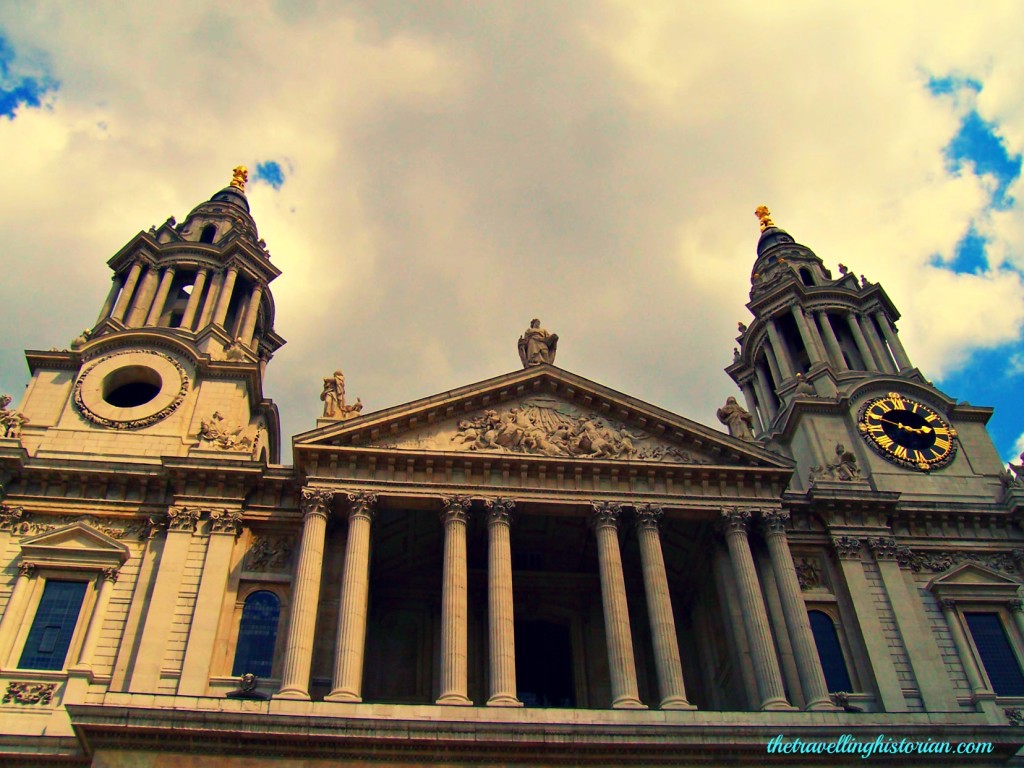 St. Paul's Cathedral is a brilliant masterpiece of Sir Christopher Wren who built this version after the Great Fire in the 17th century.
You can climb the dome or take a walk into the crypt. I vote for the crypt (if you have not realized by now, I love me a good tomb). You can pay your respects to Lord Nelson who was killed in the Battle of Trafalgar in 1805, Lord Wellington and Sir Christopher Wren.
Take a moment to sit in the pews and take in the magnificence of the Nave or the monuments of Nelson and Wellington, heroes of the Napoleonic Wars.
Do not forget to check out the effigies of two Bishops of London and a marble effigy of John Donne, a Dean of the cathedral and one of the finest poets, who died in 1631. His effigy is one of the few that survived the Great Fire of London in 1666.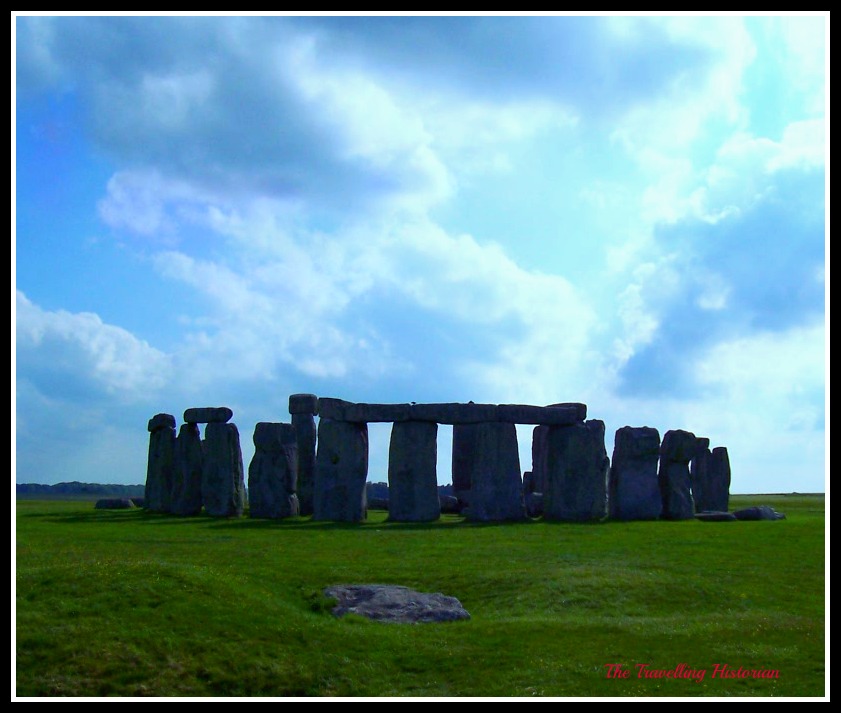 Last but not least and while not in London, you need to take a day trip to Stonehenge.
What is this place? It is a place of sun worship, a healing centre, a burial site or perhaps a huge calendar? Maybe it has been used for all of the above. Whatever the primary use, we can all agree that this is an incredible sight to see with one's own eyes.
I took a day trip to Bath, Windsor Castle and Stonehenge back in 2005. It was the perfect amount of time for see all three. Stonehenge is the obvious standout. You walk around it entirely, wondering when it was built (maybe around 2500 BC) and why it was built. People buried their cremated dead here around 5000 years ago. I strongly suggest you read up on Stonehenge as it went through multiple buildings and usages. It is absolutely fascinating.
That was my personal top ten for London. Click here for part one.  I have visited three times and will return again hopefully soon. London is an extremely wonderful city!  Even if you have no desire to see historical artefacts or castles, go for the beer and the accents.  :)))