Sep 05
Neuschwanstein Castle
A trip to Germany is not complete without visiting a castle or two. Germany was my first solo adventure and I had the best time. From enjoying my time at Oktoberfest to taking a trip to Eagle's Nest, it was a blast. My favourite is still probably Neuschwanstein Castle.
The most majestic of all the castles is Neuschwanstein Castle located near the village of Hohenschwangau and the town of Füssen in Bavaria, Germany. With over a million visitors a year, Neuschwanstein Castle is one of the most popular castles in Germany and all of Europe.
The man behind the castle is almost as infamous: King Ludwig II of Bavaria. You may recognize him by a more well-known moniker: the Mad King Ludwig or the Fairytale King.
King Ludwig commissioned the castle in the mid-19th century as an homage to the great German composer Richard Wagner. Many of the rooms are inspired by Wagner's operas as well as medieval Germany.  Sadly, Wagner never visited the castle as he died before its completion. Walt Disney fashioned his castle in Sleeping Beauty after Neuschwanstein Castle.
Building commenced in 1868 following the death of Ludwig's grandfather (Ludwig I) which freed up money that was previously spent on the abdicated King's estate. The great castle was never completely finished due to Ludwig's perfectionism (it is missing the all important throne in the throne room) but Ludwig did move into Neuschwanstein Castle in 1884 but only spent 172 days total in it. Ludwig died in 1886 under very mysterious circumstances; he died together with the psychiatrist who had certified him insane, after being deposed only days earlier.
Neuschwanstein is located in such a fairytale location: situated in the Alps in Bavaria, on top of a hill overlooking a beautiful village and valley. On the day that I visited Neuschwanstein Castle, it was rainy, cloudy and misty. Unfortunately, I was not able to see the iconic views of Neuschwanstein Castle on the Marienbrücke (Marie's bridge which was named after his mother, Marie Friederike of Prussia).
Neuschwanstein Castle was open to the public a mere six weeks after Ludwig's death, filling the coffers of his successors.
Tips for Visiting Neuschwanstein Castle
You may only enter the interior of the castle via a guided tour. I recommend to buy your tickets online to save time; the queue can get quite long. A reservation fee is required on top of the 12 euros to visit or more if you include the other castles and museum (1.8 euros which is reasonable to me) and you must purchase tickets online 2 days before your visit. Tickets can be collected from the Ticket-Center in Hohenschwangau (separate window for reservations) on the day of your visit (bring your written confirmation)
Guided tours are in English and German. If you do not speak these languages, you may purchase an audio guide in Japanese, French, Spanish, Italian, Czech, Slovenian, Russian, Polish, Chinese (Mandarin), Portuguese, Hungarian, Greek, Dutch, Korean, Thai and Arabic
Note for the hiking trail: it may occasionally be inaccessible due to rock-slides – this will not affect visiting the castle nor guided tours
No photography is allowed inside the castle and the tour lasts about 30 minutes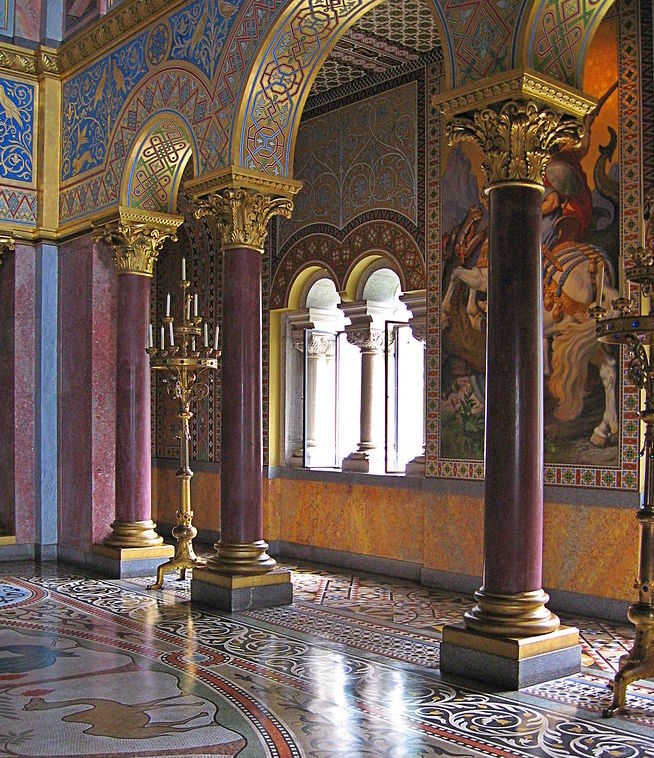 Transportation to Neuschwanstein Castle is simple: train, bus or car
It is a steep walk from the ticket centre – it takes at least half an hour. You may shorten that by hopping on the horse-drawn carriage where you only need to walk about 10 minutes. Price is 6 euros up and 3 euros down the hill
There is also a shuttle bus but as with the horse carriage, it does not take you all the way to the top but stops a bit short. The bus takes you to the lookout point Marienbrücke so you have a short walk downhill to the castle. Departure point: Schlosshotel Lisl, Neuschwansteinstraße and the price is 1.8 euros up and 1 euro down (return 2.6 euros)
Opening hours: 28 March to 15 October: 9 am-6 pm and 16 October to 27 March: 10 am-4 pm
So have you been to Neuschwanstein Castle? Or how about some of the other castles such as Linderhof or Hohenschwangau? Bavaria has the best castles in Germany!
Read More